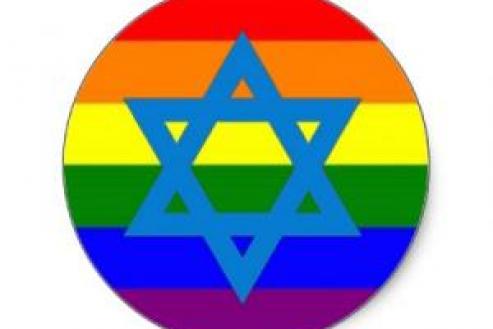 On Monday evening, 21st November, David Baddiel, a long standing comic ally of the LGBTQIA communities, fronted a documentary based on his book "Jews Don't Count".  Broadcast by Britain's traditionally "progressive" TV network, Channel Four, Mr Baddiel enlisted the help of many Jewish celebrities including the gay raconteur and intellectual Stephen Fry and lesbian actress and writer Miriam Margolyes.  Together they explored the similarities and differences between Anti-Semitism and other forms of prejudice.  In particular, Mr Baddiel challenged the presence of Anti-Semitic tropes and assumptions on the political left and progressive movements.  He found an unsettling prevalence of conspiracy theories about Jewish people circulating in otherwise rational, scientific leftist circles – for example, the notion that Jews are somehow more powerful than others and "not really oppressed" despite Anti-Semitic hate crimes spiralling in the UK and the US.  He noted for example, that many leftwingers hold all Jews responsible for the policies of Israel whereas they would not dream of holding all Muslims responsible for the activities of Saudi Arabia or Iran.  Of particular resonance to our television reviewers was the descent into conspiratorial theories exhibited by some supposed progressives, where they meet Neo-Nazis and fascists coming from the other direction.  Ideas about Jews secretly running the world are often accompanied by similarly irrational beliefs about secret "gay agendas" and the idea that LGBTQIA people are part of a secret "New World Order".  Although the political left has begun to unpick the presence of anti-Semitism in its structures, there is a long way to go to fully address and put right the prejudices and to unmask conspiracy theories.   
Explore Further:   
https://www.workersliberty.org/node/6705 
https://hopenothate.org.uk/2022/09/01/the-gays-and-women-have-taken-over...
https://www.advocate.com/news/2022/10/31/elon-musk-spreads-false-homopho...
https://www.vox.com/culture/23025505/leftist-groomers-homophobia-satanic...