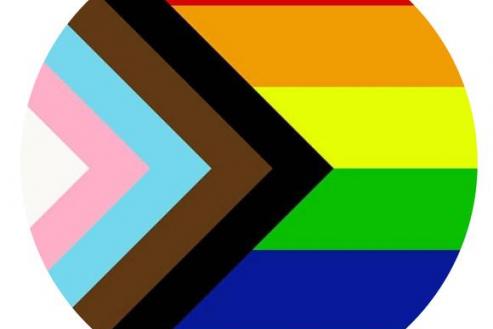 The International Day Against Homophobia, Biphobia and Transphobia took place on Wednesday 17th May.  https://may17.org/
The day is marked by a wide variety of democratic and civil society organisations, including trade unions, faith groups, campaigners and United Nations affiliates.  There is an international co-ordinating committee which brings together a number of NGOs working in the field of human rights.
May 17th was chosen as the day for 'IDAHOBIT' since this was the date in 1990 when the World Health Organisation, a UN affiliate, decided to remove homosexuality from its nomenclature of mental illnesses.  This was an important step forward, although as critics of the WHO note, very long overdue.  The American Psychiatric Association had voted in 1973 to delist homosexuality as evidence of a prima facie mental illness, and this was ratified by a vote of their membership the following year.  However, evidence that homosexual men and woman, transgender and what would now be termed non binary people, were in no way distressed or impaired by their gender or sexuality, had been building for nearly a century before this time.  
Brighton based gay magazine GScene reported "The IDAHOBIT Working Group announced that the official theme for the 2023 edition of IDAHOBIT will be Together Always: United in Diversity."  They go on "At a time when hard-won advances for LGBTQ+ communities around the globe are increasingly under threat, the power of solidarity, allyship and community across identities, borders, and movements has never been more necessary."  
In the area closest to the BCFM Community Radio project from which "ShoutOut" beams out each week on a variety of stations, there was an event in the city of Bath to mark IDAHOBIT:  https://www.facebook.com/DiversityTrust