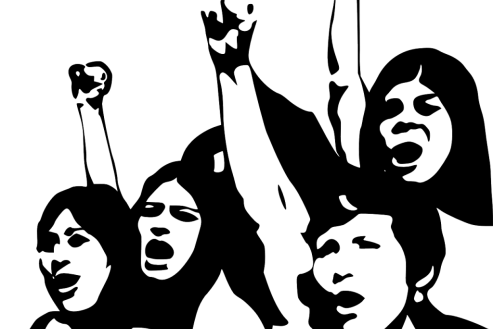 Fine Ass Fatshion, a tumblr blog which, like much of the contemporary fat activist movement, is explicitly welcoming of LGBTQIA+ people, has posted a simple guide to the fat activist movement, noting some of the terminology and different currents within the overall umbrella of the movement.  They say "The term fat activist has been historically used since 1967, with the first sit in, but started with gusto in the 1970s.  In 1972, a group of fat radicals appeared, The Fat Underground.   They coined the term "a diet is a cure that doesn't work, for a disease that does not exist".  Meanwhile, the Lesbian Archives web logs makes the links between the feminist, queer and fat liberation movements more explicit, republishing a manifesto from the "Fat Dykes Collective" first printed in the underground magazine "Diversion" in 1987.  Amongst their "Womonifesto" are the remarks "Do Not Assume that I am not healthy and physically fit" and "Do Not Assume I am Hiding my Sexuality".   
https://fine-ass-fatshion.tumblr.com/post/652106549326741505/for-my-info...
https://lesbian-archives.tumblr.com/post/689915133694246912/diversion-05...