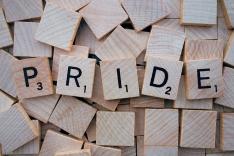 So firstly a HUGE congratulations to all our American listeners!! It's great to see a country so big joining the list of those places where equal marriage exists as a human right.
Now, it is very much Pride season currently. With London and a lot of the USA celebrating last weekend, Cheryl reports from Exeter for us.
And bears and soap - yes Ivan reports from Lush in Bristol on their new #gayisok campaign.