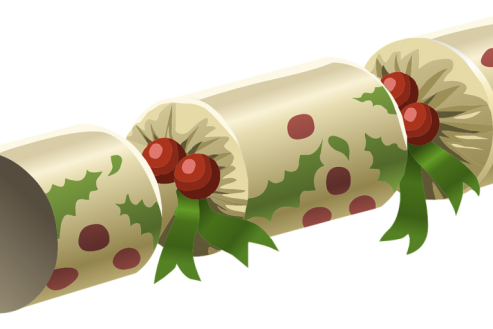 SO News Occasionally has Op Ed pieces we receive from listeners and bloggers.  The opinions these pieces express are individual to the author and do not necessarily represent the views of ShoutOut's team members, volunteers or constituent radio stations.  We ask only that opinion pieces are written from someone who is LGBTQ or in allied groups.  
"A couple of people have asked me if I have an opinion on the 1987 single "Fairytale of New York", given that a number of media outlets have been debating whether there should be more sensitivity shown around the verse containing the word "faggot". (A faggot is believed by most etymologists to be evolved from the medieval English for a kindling of sticks and refers directly to the burning of homosexuals, heretics, pagans and non-conformists of all stripes during the Middle Ages).
The brief answer is "not particularly". It doesn't particularly affect me. I don't especially like the song and do I think that it is desperately overplayed. I do not find it personally offensive, and I understand the argument from Shane McGowan that the woman who uses the term is not supposed to be likeable. But …. there are some other things about the entire situation. Some people have elevated the song into an issue of free speech, and inadvertently, some radio stations have previously colluded in this interpretation by pulling the song, for the best reasons. But free speech is an absolute moral position, isn't it? A recent video that has been publicised on the newswire 'Gay Star News' shows a bisexual woman in her university hall having to listen to other students massacring the song, as they scream the word "faggot" over and over, endlessly. For them, the song is not a tale about an unpleasant drunken couple fighting, but an annual occasion where they get to exercise their free speech to abuse others. That's fine, if you are going to argue that it is their fundamental democratic right. But by the same token, it should also be perfectly acceptable for animal rights activists to scream "murderer" at meat eaters, for Islamic groups to verbally abuse Jews, and for Neo Nazi bands to perform racist tracks. And if radio stations are going to play "Fairytale of New York", then they have to explain why they are not also airing, say, satanic metal bands from Norway who advocate attacks on churches, or anarcho-punk groups that argue for attacks on the military and police. After all, these groups sell well and surely have their own right to "free speech"... don't they?
Oh, and incidentally, the debate about the "faggot" word in an overplayed tune, has served to obscure the unpalatable truth that the Pogues were and are an IRA supporting band, who cut their teeth performing songs that celebrated the Provos, who murdered many British and Irish people over a thirty year campaign of guerilla warfare. McGowan has also idolised the INLA, a Marxist grouplet whose own campaign of terror in Northern Ireland saw a brutal turf war against the larger Republican factions which brought more death and destruction to the communities of Catholic parts of Ulster. Kirsty MaColl, for her part, came from an orthodox Communist Party supporting background whose father's circle were effectively apologists for the brutal regime of Josef Stalin and his successors."