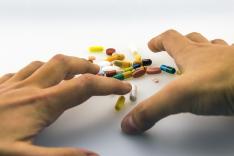 Today we speak to Emerson Redit who has set up a new regular NA (Narcotics Anoymous) meeting in Bristol specifically aimed at the LGBT community.
Rose also made a come back to talk to us about working on a film set. She's been shooting "B&B", a film we spoke to Jayne Chard about a while ago.
But first off, Andy kicked the show off with some interesting news about Bristol Pride... More about Pride next week when we speak to Daryn Carter, the organiser.