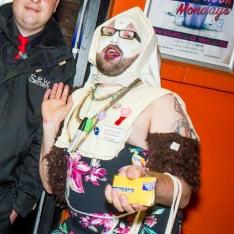 It's that spooky time of year.. Join us as we get into the "habit" and catch up with the brand new Bristol based order of the Sisters of Perpetual Indulgence.
We also catch up on the new story of of Tara Hudson, a trans woman sent to Horfield male prison even though she has lived all her adult life as a female.
Plus, Pagan Pride and a look at the true meaning of Halloween.