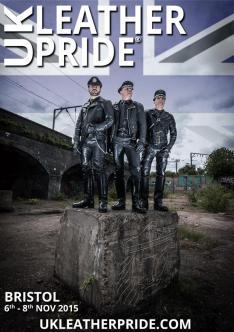 So the building work continues in Studio 1 and, as you can tell, Andy is starting to struggle a bit with Studio 2 and technical issues.. Still, the show must go on and this week's was jam packed with events.
Following Lucy's "Out Shout Events", the team then spoke to the guys behind the first ever UK Leather Pride which is coming in just a few weeks - and it'll be held here, in Bristol.
Not your cup of tea? Well Daryn from Bristol Pride (no, they aren't connected officially) joined us today too to talk about the first ever Pride Gala Ball.