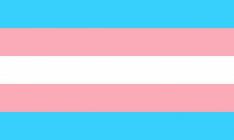 From the delights of studio 2 at BCfm, the crew this week had a change of scenery. Studio 1 is currently undergoing a huge refit. Sorry if we sound a little different, but hopefully we'll have a shiny new studio to broadcast from soon.
On the show this week though, the gang talked about the trans comedy series "Boy Meets Girl" and were even able to play part of an interview with one of the actors thanks to our wonderful friends on the radio show Time4T in Brighton.
And the Polari Lounge? No Andy, it's changed it's name a bit - hosted at the WaterShed, we speak to the organisers of this literary event.