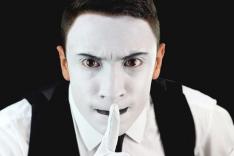 This week we talk to Marc Geoffrey and explore acting and whether an actor's sexuality should match the character.
And Netflix have been streaming Sense8 and the team had a good long chat about it.
AND - ShoutOut AfterDark is back. Catch the repeat of the first show this week, then the next one goes out on air next week - then online later.