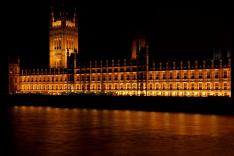 Careful, the start of this show may make you jump!
On the show this week the team talk about the new film "The Danish Girl". Watch the trailer, it's quite an emotional film and looks like it will be well worth a watch.
Stephen Williams, former MP, joined the team to have a chat about how he got into politics, what life is like being an MP, and how much your life calms down when it all comes to a stop.
Plus Ivan reports from the recent Poutfest Film Festival.