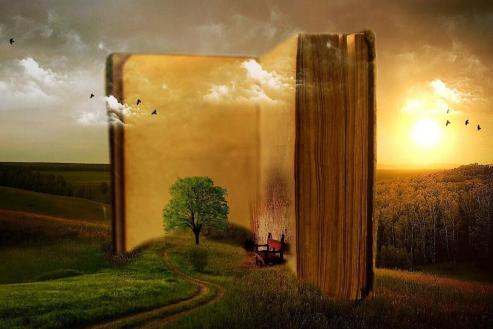 Users of controversial web portal "Mumsnet" have been cited in some of the most verbally violent anti-gay and anti-equalities campaigning in the UK in recent years. Trans activists report that users of the site are fanatically obsessed with body parts, gender and the alleged threat from transwomen in particular. Their preoccupations have extended to non-trans people as well. Gay man and Olympic hero Tom Daley was subject to vile personal abuse on the website after starting a family with his partner. Now, we all know that drag queens are not necessarily transgender people, and that there are some trans people who are not fans of the drag tradition. This subtle but important fact was lost on seething "Mumsnet" users, according to a report on popular LGBTQ Newswire Pink News that reveals that on 22nd June, a planned 'Drag Queen Story Time' at a library in Leeds was cancelled at short notice, thanks to a campaign largely mounted by a "Mumsnet" self appointed moral guardian who also sits on Leeds City Council. The woman encouraged "Mumsnet" users to blast local politicians and the City Council's email inboxes with objections. So far, so good you may argue, everyone has the right to object to anything, no matter how offensive their viewpoints might happen to be. However, as Pink News reveals, the drag queen engaged to present the storytime was hunted down online and subject to violent, illegal and arguably unhinged personal attacks. Aida H Dee was accused, falsely, of exposing people to the coronavirus, and threatened with death and crucifixion, a cruel Iron Age punishment utilised to great effect by the vicious Roman Empire. Aida's personal details were shared amongst braying "Mumsnet" users, and necessitated her seeking police advice and intelligence on protection from homophobes and transphobes. One gay man, remarking on twitter said that "Of course, people have the right to object to drag – after all, you can be a communist or a Nazi in this country quite legally. But the treatment of Aida suggests that "Mumsnet" users are borderline psychotic and need urgent medical attention". Pink News reports that it has asked "Mumsnet" to comment on the behaviour of its users, but to date, no response has been received.
However, the antics of "Mumsnet" users may well have backfired somewhat spectacularly according to the gay and trans twittersphere. The Metro newspaper – the world's largest free paper – picked up on the story of what had occurred. Leeds Dads, a network which supports all fathers of whatever background, pledged their solidarity in a moving message. The LGBT Media and local gay and trans communities in Leeds have come together in a united response, and the local press reports that the Council is to review how it handled the situation. And over one thousand pounds has been raised for Trans Youth Group Mermaids by Aida, who has valiantly refused to be bullied. Aida will be performing a lockdown friendly drag queen Readathon on Saturday 4th July. You can find out more information on her quest at the Drag Queen Story Time Facebook page. Join Aida online and help raise funds!
As for the moralist councillor who started the "Mumsnet" action, it is understood that she is a member of the trade union UNISON, a public sector trade union which has since the seventies had a strong gay rights platform. UNISON LGBTQ Network have been advised in case a referral to disciplinary panel is required. The woman does not represent any recognised large scale political party of right or left and there is therefore no Party LGBT Network that could be alerted.
https://www.dragqueenstoryhour.co.uk/
https://www.facebook.com/dragqueenstoryhouruk/?fref=mentions&__tn__=K-R
https://www.freedomquarter.com/lgbt-intro
https://www.luu.org.uk/clubs-and-societies/browse-clubs-and-societies/lgbt/
https://twitter.com/LeedsLGBTInfo
https://twitter.com/Genderintell
https://www.pinknews.co.uk/2020/06/23/drag-queen-story-hour-uk-aida-h-de...
https://www.gofundme.com/f/storytimes-for-mermaids
https://www.unison.org.uk/about/what-we-do/fairness-equality/lgbt/