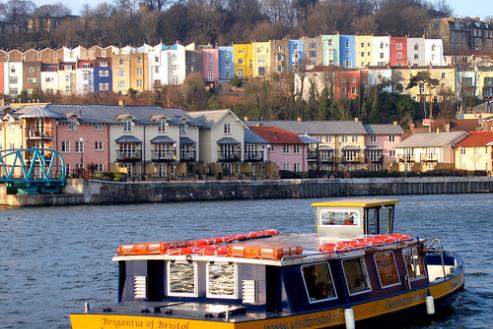 Something that will happen to all of us, and yet which often in British society we are reticient to talk openly about is death, and is related experiences of end of life care, and bereavement, grief and mourning from those left behind. For a while during the 1980s, the experiences of the gay male community dealing with the shock and loss of the AIDS pandemic made many gay men face up to the ways in which we can have a good death, and prepare others for our own passing. These days, however, that conversation is less prevalent, and therefore it is probably healthy for all of us that a major festival is taking place in the city called "Good Grief : A Festival of Love and Loss". The full programme will be announced in early 2020, but the festival, to take place in May, says that it aimes to bring together "speakers, film screenings, exhibitions, workshops, music, spoken word, a pop-up shop and a Memory Kitchen". Venues around the city of Bristol which will take part in the festival include St Peter's Hospice, Creative Youth Network, Bristol Museum & Art Gallery, Arnos Vale cemetery, Off The Record and Winston's Wish. It is important to get involved and ensure that taboos around death and dying, and the isolation of those who are grieving, can be challenged.
http://www.sad.scot.nhs.uk/bereavement/supporting-lgbtplus-people-around...
https://www.ageuk.org.uk/information-advice/health-wellbeing/relationshi...
https://www.cruse.org.uk/other-helplines