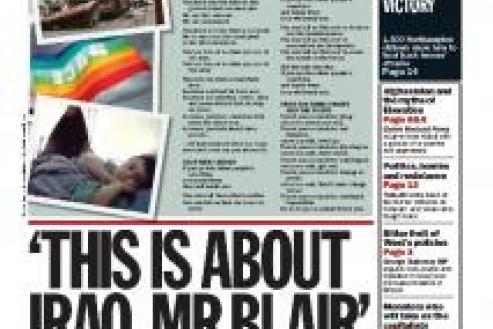 The Trotskyist weekly newspaper, The Socialist Worker publishes an article by analyst Sadie Robinson on the new post-Farage UK Independent Party. The party has drifted to the far right in the wake of the vote for Brexit as it tries to find a new purpose and a new niche to the right of the Conservative Party. Former leader, the charismatic Nigel Farage, and several of its MEPs have quit over the party's flirtation with the extreme racist and homophobic right wing, with Mr Farage saying "UKIP's fixation with Islam Makes it unrecognisable to most of us". Gay newswire Pink News has also remarked on the party's adoption of homophobic policies which led many in the formerly active UKIP LGBT Group quit. The article by Sadie Robinson also notes that the Financial Times newspaper says that the party is now "beyond the pale", but warns that it could become an organising touchstone for far right activists in Britain, who remain currently marginalised in small factions such as For Britain and the remnants of the British National Party.
https://socialistworker.co.uk/art/47618/Are+the+Kippers+floundering%2C+o...
https://www.pinknews.co.uk/2018/09/21/ukip-vows-to-gut-lgbt-rights-in-ex...
https://www.canal-st.co.uk/news/dan-carter-looks-at-the-lgbt-stance-of-ukip